Let's get this straight from the beginning: branding is a long process. Creating valuable and creative content takes a lot of time. However, if you are a modern business owner you already know that being on social media is a must, but a company profile on Instagram or a fanpage on Facebook is not everything. So read more about what branding is and why video helps in doing it.
What does branding mean? Let's start with the basics.
Branding… the easiest way is to compare it to clothes. What you wear represents you. What are your favorite colors, patterns, materials. Your clothes create you. Similarly, everything you do around the brand creates the brand.
In building a brand, attention to detail is paid. The logo, the colors, the font, the style of communication. These are the contents, which when someone sees in a second will know from which company they come. So everything you put on or around your business – this is a method of branding.
If you run a company, then you surely already have a company name and a logo. This is where every business owner starts. Take a look at your logo, maybe it needs a little refreshing. If you are missing an element that will make you stand out, it may be worth adding it. Take a look at our logo, there is a lens on the ribbon. This element is also blue – just like the design elements on our website or social media. We want blue to be associated with Multiflow Media.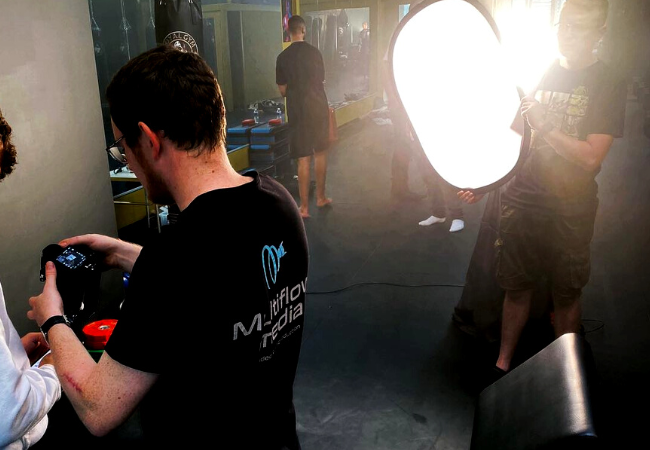 Branding is a collection of different elements. Video is one of those items.
Content creation is one of the most important parts of a modern brand. If you do nothing in your marketing efforts – how are people supposed to find out about your brand? Of course, whisper marketing is great, but what if you want to reach new audiences or customers? It's worth just thinking about video. Why?
In branding, it is important to show what makes your brand stand out and what makes you unique. Video branding is thoughtful content that goes with the rhythm of the brand. This is content that grabs the viewer's attention, but does not directly talk about selling a product or service.
Thanks to video, you can show more. So it's worth rethinking your video marketing strategy and creating something around your brand.
Here are some ideas for video branding:
Periodic video webinars; the topic of such a webinar is up to you, choose it according to the interests of your audience. Share your knowledge, inspire and motivate.
If you are in the real estate business – it may be worth discussing the topics of loans and buying apartments. If you are a hairdresser – it might be interesting to talk about how to take care of a particular type of hair. Do you produce your products – then you can talk about your industry from the inside, how the whole process looks like and what problems you have to face.
Video interviews with guests; as a brand, you can open your interview corner and invite guests from the same or other industries. These can be business talks, fashion talks, conversations about healthy eating. In fact, you as the host decide on the structure of such a mini talk-show.
You can prepare a mini studio for recording, put there the colors representing your brand and other details that will be associated with you. You won't be selling products right away, but you will be remembered for creating interesting video content.
Video content around what you do; if, for example, you are an interior designer, then surely video tips will be at the top. You can create your own mini program and show how you turn the usual homes into your clients' dream projects.
This way you show not only how you work, but also give advice like "what kind of countertop to choose for the kitchen?". You can create such video tips on many topics. You can also use products from your company and create content around them. This way you also make yourself known and show your flow.
Take care of the quality of the content and form.
Branding is a well-thought-out activity, selected for the brand. So take care of the high quality of your content and form. Such details as image and sound quality are very important. After all, you don't want your viewer to turn off the video because there will be annoying sound in it.
Design; that is, the choice of colors for the brand, the logo, the feed on Instagram, the website. These should all be common. Instead of inserting photos from the manufacturer that you can see are fake, try to make them yourself.
Communication: see how you communicate with your audience, are you satisfied with it? If not, think about what you can change. As a brand, you can create your communication style, your words, your codes. You can design headlines, your own hashtags, something that will be associated with your brand.
Message: what value you give in your content is also important. Branding is all about the message. About what you say, what value it has, and what your audience should get out of it. If you have something to communicate, do it properly and clearly. If you have your company values, highlight them.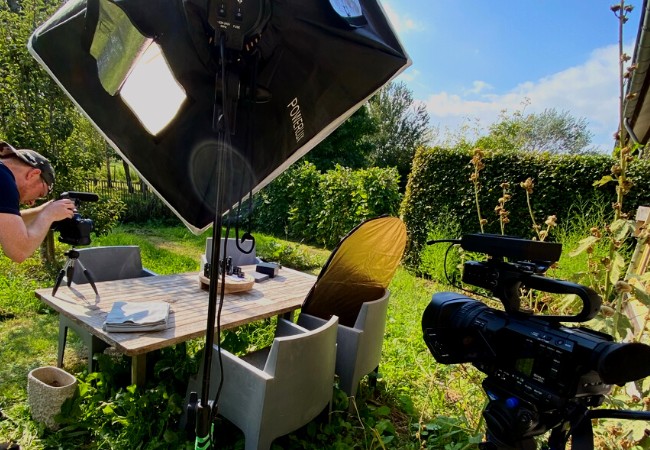 What are the benefits of branding?
Now it has become fashionable to talk about branding. However, branding is known to every entrepreneur. We all want our companies to grow, we want people to know about them, we want to be on top. So why spend time on conscious branding?
First; you allow the customer to understand your brand. If your products or solutions are new to the market, then by creating branding you allow your audience to become familiar with your brand, learn its message and values.
Second; you are closer to your audience. Especially when you organize live video and allow open questions. Building a community around a brand is also a smart step, but it is a long process as well. You have to give really interesting content from yourself to make your audience stay with you for a longer period of time.
Third; by building a brand and showing what's going on in your company, you become more transparent. People like to first learn more about a product or service before they buy something. With video content, you make yourself known and show more details. People buy with their eyes, they buy in trust of the brand, they buy because they identify with the company's values.
Stand out from the competition!
If you are running a business and want to be more recognized in the market, think about what marketing elements you can introduce. Branding is also a marketing strategy. Video content, blog articles, before-and-after photos, a clear website, a nice feed on Instagram – these all affect how others will recognize your brand. Start with small steps and slowly work your way up to success.
Need more video content in your brand?
Get in touch with us.