YouTube is a platform that has enormous marketing power.
In the Netherlands, more than 12 million people a month watch video content on YouTube

and this content is related to a variety of topics. From entertainment, and interesting themed programs or educational videos, to LIVE videos of their favorite creators or brands. So if you are not yet using this platform in your company's marketing efforts, you are unfortunately missing out on the opportunity to reach a huge number of people, customers, potential partners and even employees.
* Dit artikel is ook in het Nederlands
Build your brand value by publishing video content on YouTube
If you want your company to be a recognizable brand that people trust, then think about video content that shows what makes your brand stand out. To put it simply; show what makes you unique, what you do better and why/how you do it better. Show the human side of your brand. If you want people to identify with your brand and its values, then you need to show that you are worth trusting. 
Think about it… if you don't show it, well… for what reason should a customer choose your company exactly? How can customers be sure that you are a specialist who will surely help them? Customers don't want to spend money if they are not sure that it will be a good investment. 
Therefore, by publishing video content on YouTube, you can improve your position in the market, highlight your experience in the industry and make the viewer aware that by choosing you they can be sure that you will prove a good service.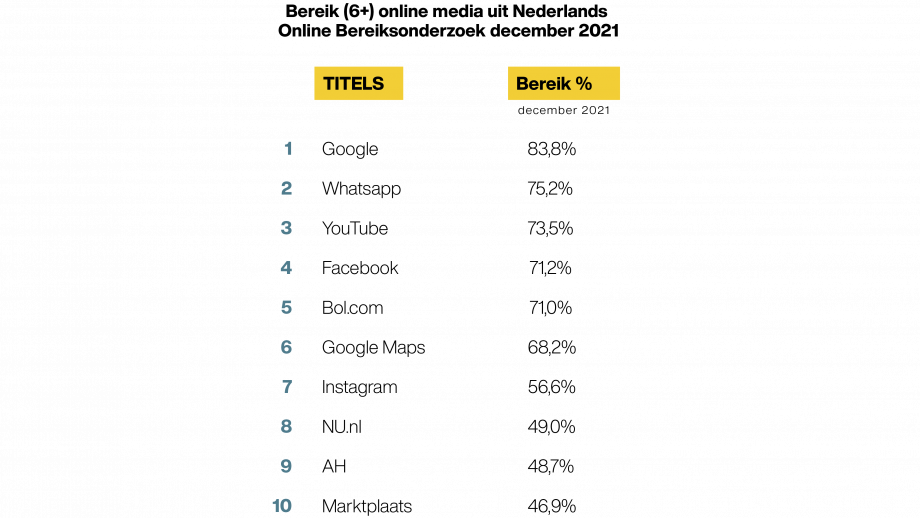 Examples of video content that will help you increase trust in you and your brand
Case Study: in which you show your client's problem, your proposal for solving it, the process and the end result. Such a video will work in any industry. It doesn't matter if you are a hairdresser, a nail stylist, an accountant, a lawyer, a personal trainer or a chef. With a Case Study, you show other potential clients the quality of your work, the results and already teach them what the process of working with you and your brand looks like. 
Show the production process: If you produce something, well, show it how. Give your customers confirmation that your products are made of high quality materials. Show what methods you use. You don't have to share all your secrets and magic components. Just show that you put your heart and value into what you create. Thanks to this, clients will feel that you care about them by giving them a very good product (or service).  
Vlogs: Nobody said you can't create vlogs inside your brand. And if you are a personal brand, this type of content can work great for you. People like to see what others are up to, how they live their lives, how they achieve success and how they spend their time. By creating vlogs you can inspire people, show your flow and what kind of person you are. Your charisma can attract people who will want to do another project with you, cooperate with you or just buy something from you. 
Content related to your industry: Think of episodes that will be related to your industry or what you do. Share your knowledge, give some tips and tricks, inform about changes or news. If, for example, you are a sports coach, you can create video workouts for people who also want to exercise at home. If you are an accountant, you can create content related to taxes or changes in tax law. And if you are a handyman, you can show how to fix something. Many people will try to fix things themselves after watching such a video, but if they fail or are just lazy, chances are they'll call you for help because they know you did it better, faster and right.
Boost your SEO and stand out from the competition with video content on YouTube
If you have a website or an online store then you probably care about it being well positioned in the search engine. We all want more traffic on the website, that's the truth. That is why publishing video content on YouTube gives you the opportunity to link directly to your site, which also has an impact on positioning (link building). Besides, viewers after seeing your video, can immediately go to the link in the video description and buy your product or service. Video convinces more therefore customers make a purchase faster. 
Furthermore, video content appears on the first page of Google. If someone types keywords related to your brand into a search engine, there is a good chance that your video will appear on the first page. In addition, you still have little competition. Many companies, brands, entrepreneurs do not use video marketing. They don't even think about the fact that a YouTube channel is a good idea. Take advantage of this and start positioning your brand better. 
Consider this situation: you have 3 hairdressers in your area to choose from. They all have a profile on Instagram and a website with a similar price list. One of these hairdressers is a little more expensive, but she/he also runs a YouTube channel. There she/he talks a lot about her/his passion, shows makeovers and explains to you what treatments she/he will do to your hair type to strengthen and improve it. Which hairdresser will you go to? Do you have an answer? Now imagine that in place of "hairdresser" you put your company.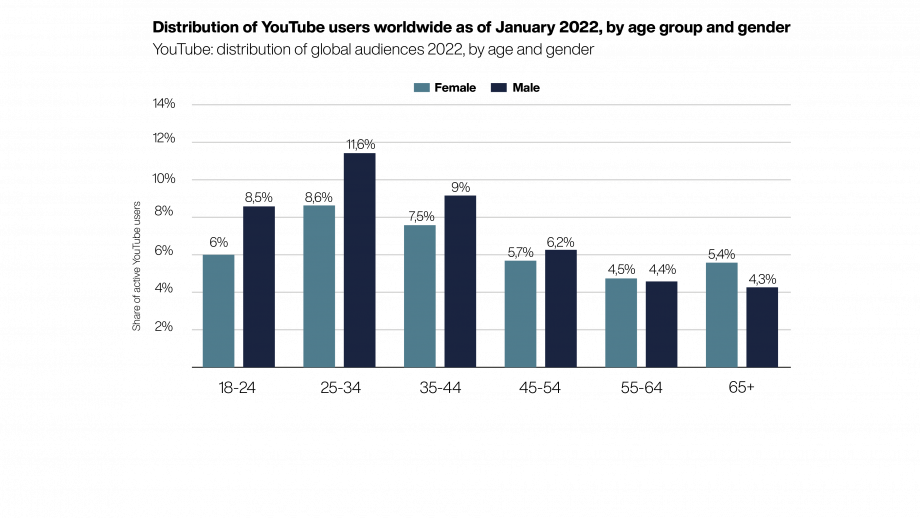 By creating one longer episode, you immediately have several shorter video content on social media
That is called: content recycling. From one episode, you can create short videos with the most interesting moments and publish them on Instagram, TikTok, YouTube Shorts, LinkedIn… wherever you want. Thanks to this, your brand is constantly visible in many places on the Internet and you reach people on various platforms. 
Your customers are on social media, it's all about reaching out to them, getting noticed. Video is now available on almost every platform. So if you want your brand to be on social media, and you don't want to create new shorts every day– then record long video content, make short versions of it and schedule it!   
Thanks to YouTube you can build a community and establish new partnerships
If you build a community around your brand or your person, I am convinced that other brands will want to work with you. Thanks to this you will be able, for example, to develop your company with another service in cooperation with a partner. Or, you will do some project together, thanks to which your company will enter a new level. Companies that create channels on YouTube are very willing to enter into collaborations with other brands. 
If a lot of people gather around your channel, you will also be able to earn money from ads. Of course, if you want, here the choice is yours. But this is one of the additional forms of monetization. You can also have sponsored episodes in which you recommend another brand's products or services. Of course, if it fits your content. 
Thanks to collaborations, you also reach another audience. Who knows, maybe you will start a new program on YouTube together with another creator and start creating even better content together.  
A company's YouTube channel can be the key to opening new doors
Having a company channel on YouTube can bring you new customers, employees, or partners. It's a platform where you can create such video content that fits your flow. You make the rules. Want to have your own show about marketing? No problem. A live podcast? – Why not! However, you must remember that building a worthwhile YouTube channel is a process. No one achieves huge success in one month. It will be easier for you if for example, you already have an audience on Instagram or TikTok, but you will still have to put some work into creating quality content.  
But once you put together a strategy, a plan of action and get on that train, being on YouTube can be a very interesting modern marketing solution for your brand. Many companies don't use video at all. And if they do – they do it in poor quality, which rejects customers or partners. 
Assume in advance that this is a project for a minimum of one year. Publish a minimum 2x a week and have fun with the process. Treat the "YouTube Project" as a new investment. Of course, if you don't know how to create a video, you'll have to invest in a team that will help you produce the episodes. But it is still an investment that can pay off in the future. Remember, YouTube is a huge platform and you can benefit from it, but you have to be patient.  
We help brands create content on YouTube
Need help with producing YouTube episodes?